2018 makeup are in high demand, and as we all know, everyone wants to be in the loop. Nobody wants to get left behind when it comes to the hottest 2018 makeup and 2019 fashion trends.  We know you want to be in the heat of things, so we are sharing with you some of the hottest makeup trends of 2018 and 2019.
1. Hot 2018 Makeup Metallic Brows
It has long been touted in the fashion world that the eyebrow shapes the face. And so, you want to make sure that you are taking very good care of those babies. Eyebrow makeup has been trending for 2018, and no doubt, you want to be ahead of the curve with the trend that is very huge at this present moment. Regular Instagram users are setting the trend with some very hot beauty tips. These beauty influencers could easily give many big name makeup artists a run for their money – on any given day.
At this very moment, beauty influencers, some of the best makeup artists, and Instagram makeup artists are busy in the beauty labs. They are trying to outlast each other by creating new brow makeup designs as well as crafting new eyebrow shapes. And best believe, some of the trendiest makeup trends will b released to the world soon.
But for now we will focus on some cute eyebrow designs that is taking over the beauty world. Some of the trendsetters for 2018 makeup brow designs include the fish tail brows, the squiggly brows, the dragon brows and even the carved brows. Also, the metallic brow is one of the hottest 2018 makeup brow trends, which you would definitely wear.
Art at work, you may call most of them. But already you are saying you would never be caught dead in public wearing some the new 2018 and 2019 brow designs.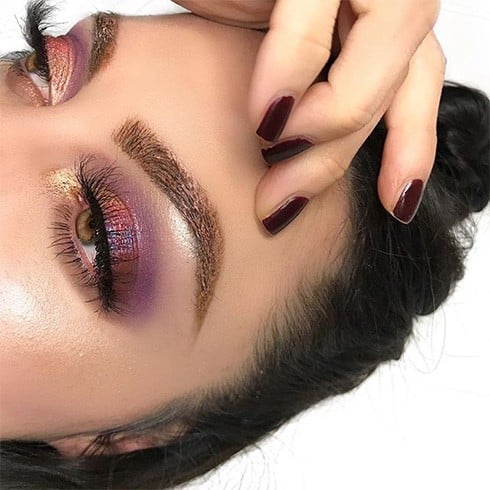 These metallic brows are very subtle and far less drastic than some of the brow designs showcased on the internet. You can create your own intense version of the metallic brows. It's the new rage!
This natural look is one of the favorites, it is not overly drastic or outrageous. Check out the gold undertone and blend of awesome colors.
First thing first, you will need an onyx or bronze brow pencil. Most definitely, the sparkly version to get your beautiful sparkling eyebrows.
Some rich jewel tone, high voltage gold, and silver are the colors selected to fill in your brows and creating your arch.
Draw your inspiration from these cute Instagram post:
                              The Ice Queen freezes Hollywood:

               Bold Brows! Bold Hair & Lips! Makeup free eyelids: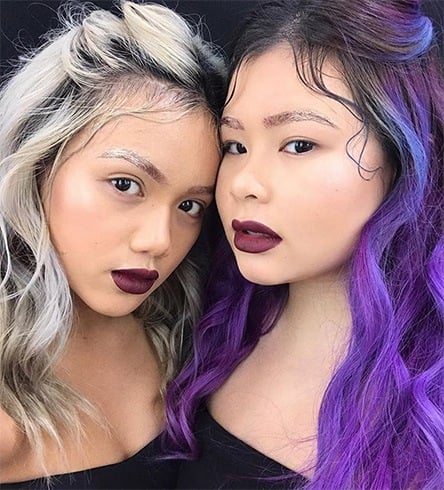 Triple threat! Blue metallic eye brows matches hair and lips: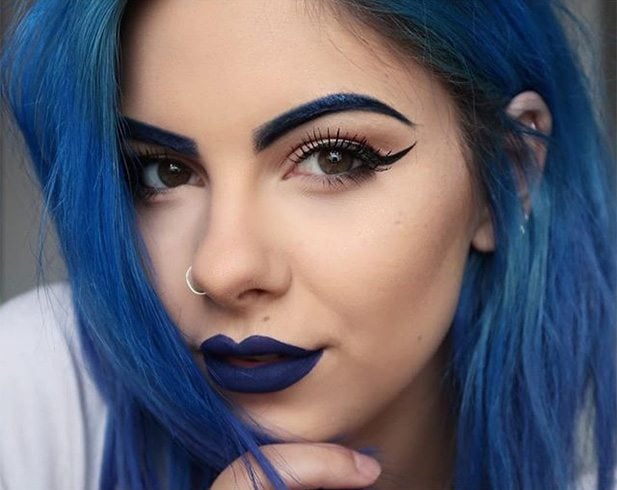 24 Karat Gold…Anyone? Just a little dabble creates this unique look:

          Wet look is in!  Gloss eye shadow and gold metallic brows; the new rage!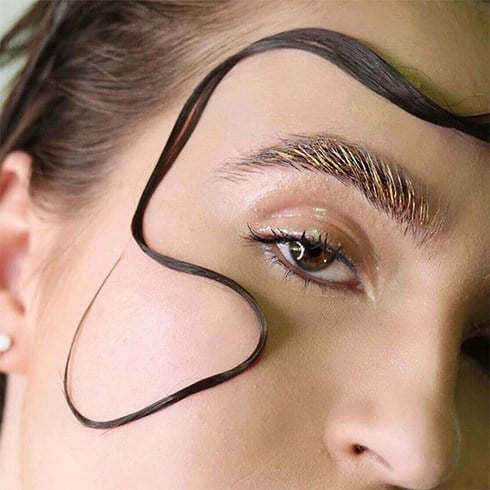 2018 Fall & Winter 2019 Spring Makeup Trends
Fall 2018 & Winter 2019 Makeup Trends and Ideas
Fall 2018 & Winter 2019 Makeup and Hair Ideas and Trends
data-ad-slot="2907327036">
Originally posted 2018-05-13 14:48:25.